Attention Gardiner families: New provisions to the Florida Empowerment Scholarship are now in effect. Applications are NOW OPEN for all siblings of Gardiner students, regardless of disability. Military families are also welcome to apply.
Our mission is to provide a safe and nurturing environment to enhance students' academic, social, and emotional growth and to foster a sense of self-worth and self-confidence.
Today, Atlantis Academy celebrates and honors Dr. Martin Luther King, Jr. "The time is always right to do what is right." ❤️
https://t.co/zBDtaifIB7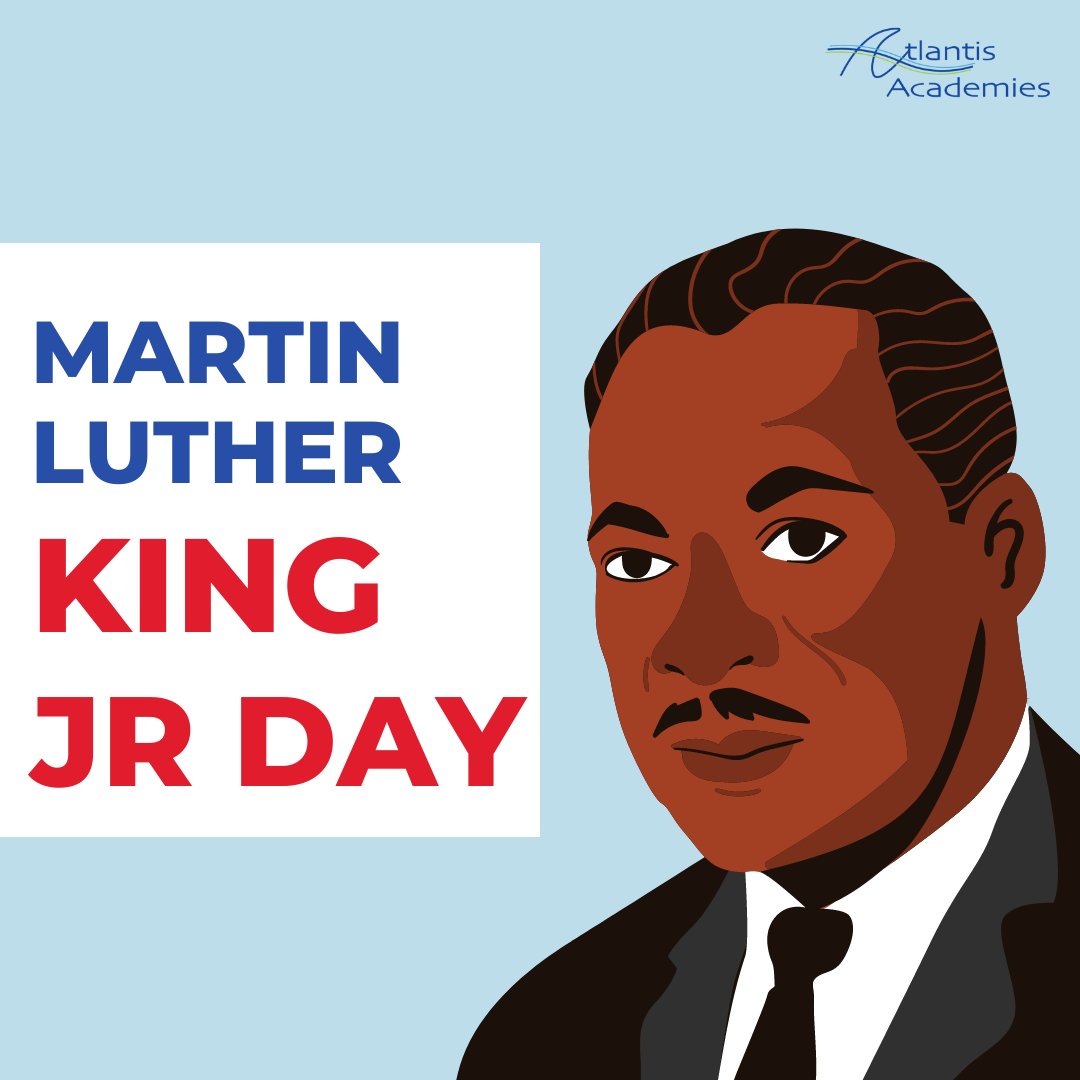 Are you interested in learning more about Atlantis Academies?
We invite you to call the campus phone number to schedule a one-on-one virtual or small group in-person tour and presentation of program offerings with Atlantis staff.
We can't wait to meet you!
Atlantis Academy was established in 1976 for students who have learning difficulties and are struggling in their current school environment. Atlantis Academy emphasizes the importance of close parent/teacher/student relationships for the benefit of each child. Our low student-to-teacher ratio, welcoming environment and experienced, caring and nurturing staff help foster students' self-confidence and self-esteem.
We believe every student has a preferred learning style. Our staff is experienced in using differentiated instruction to meet the unique needs of each child. Personalized learning strategies are aligned with each student's academic level and pace of learning.
We offer a core curriculum that is aligned with the Florida Standards in English language arts, mathematics, science and social studies.
The use of technology is integrated throughout instruction and social skills development is incorporated throughout the day.
We also offer after-school clubs, tutoring and summer programs to enhance our students' school experience.
Parents choose Atlantis because…
The administrators and staff are amazing. They go above and beyond for the students. I feel blessed to have my child there.
Placing Caleb at Atlantis Academy was the best thing we have done for his education and well being.
They take special interest in my child. Always stepping outside the box to accommodate my son, his needs and interests.
By the Numbers
99.9%
students receive state scholarships
11:1
student-teacher ratio